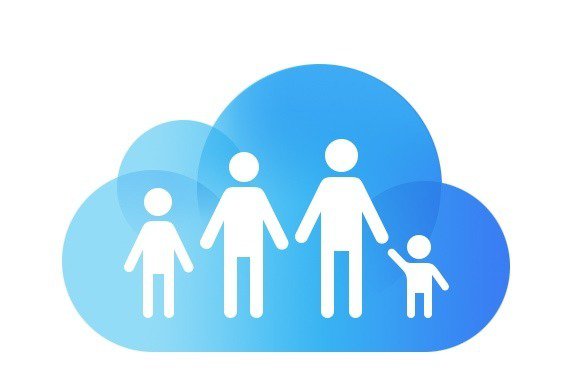 I do have quite a lot of Apple stuff. I used to scoff at the fanbois, as I upgraded my water-cooled graphics card in my beast-PC (before searching for a driver that actually worked). I guess I've inadvertently crossed into minor-fanboi (?) territory, mostly through bent of volume. iPhones, iPads, a Macbook, various networky things, and a heavy reliance on an Apple TV to watch hundreds of episodes of Breaking Bad and The Sopranos.
My other half has an iPhone (I bought it for her), and my step-daughter also has an iPhone (I bought that too). The younger kids also have one of our "old" iPads. I was excited to sign us up to "iCloud Family Sharing" last October when iOS8 was released. The main features of Family Sharing are:
1) Share all purchases with the whole family. No more duplicate purchases of songs, books and apps. Once they're bought, you can all access them. So no need to buy that Adele album 3 times.
2) All purchases from one card. i.e. mine. Sometimes not so good a feature.
3) Family members can see where each other are (unless a teenage family member disables this. More below on this).
4) Setting of certain family members as "children" which means that the adults of the family get to review and approve any purchases first. So, for example, if your seven-year old tries to download something dodge, you must approve it first from your own device. Brilliant! Mostly (see below).
So, all good stuff. There's some debate as to whether or not it's right for one of the kids to be able to remotely wipe my device, but hey, that just sounds more family hilarity to me. And do I want the kids to be able to track me? Hmmmm....
The Bad - 1
I particularly appreciated the approval process. We don't let the kids have access to anything, and there are some apps and social media that we'd rather they didn't have, and so they can't get them unless we say so. I learned, however, that there are two exceptions to this:
1) If the said application has a matching website that can be accessed through the Safari browser. You can't download the Facebook app, for example, but you sure as hell can get to www.facebook.com.
2) If the said application had been previously downloaded by the child prior to being added to Family Sharing. So hypothetically, you could have deleted, say, Facebook from a child's device, and then added them to Family Sharing (smugly).
The child's device would still be able to re-download the Facebook app, without invoking the approvals process
, because the child's device thinks that as it had it previously, it was approved. This is rather a loophole akin to starting to make all drivers take a driving test, apart from those people who were already driving around. They don't have to get a license (this is actually true here in the UK, as my grandad, now dead, was driving before mandatory tests were introduced, and therefore never took one).
The Bad - 2
I've another gripe around the location tracking. It's great to know where your errant teenagers are, but if they don't want you to know, they can just go into settings and disable Location Tracking. This is a bit rubbish as it defeats the primary purpose of having a tracking mechanism. The fix we have applied to this is to set a restriction within General Settings to not allow any changes to Location Services. bit ham-fisted, but it works.
The Really Really Bad - 3
My final, and biggest annoyance is one that suddenly popped into being a few months ago. As mentioned above, we have a five and seven year old who share an old iPad for gaming purposes. They understand the concept that some things cost money, and that we will approve all purchases, even "free" games. So they find the game they want within the App Store, and submit it to be approved by a grown-up. The problem is that all of a sudden, whenever I am asked to approve an app/purchase, I now need to type my own password to approve each and every app. I have a modern iPhone 6S Plus, which comes with the simply amazing TouchID, allowing me to use my fingers/thumbs to sign in to iCloud, approve purchases and lots of other cool stuff. My actual iCloud password is really complex and more than 15 characters in length. You can imagine, that when TouchID suddenly stopped working for approving app requests from the family, I've rapidly started to lose patience with typing, typing and re-typing this password. I've even now limited the kids to requesting only one app a day, as getting seven requests at once for free, harmless games, required about half an hour of me carefully typing my password in. At first, I thought that this was a setting I'd inadvertently changed. But looking around on the
inter-web
, I'm clearly not alone. This is called a Bug.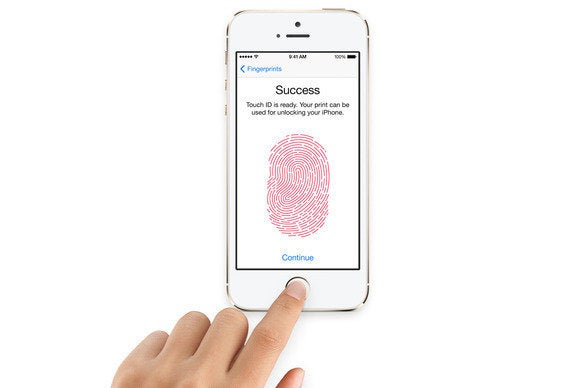 Family Sharing is an evolving service, and over the past 12 months has had numerous updates, so I'm guessing it will continue to improve. It's become a must-have staple within our household, and I certainly recommend it to other families with an iOS ecosystem.
I'm just running out of the patience to re-type my password 20 times a day, and am thinking of changing it to something like "peter" or "123" to save my fingers.....